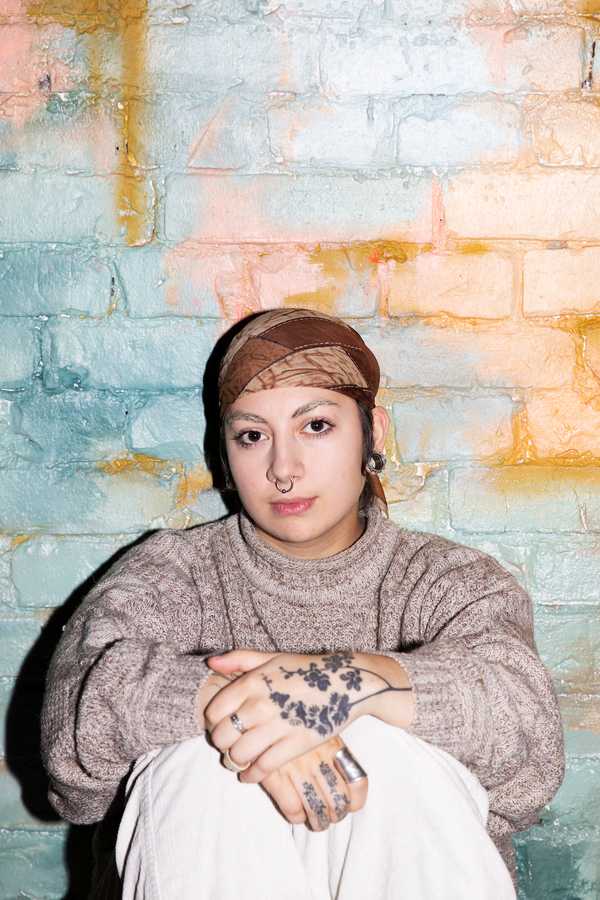 KATERINA – HELLO, IT'S ME (POST SONICS)
TEQMUN – ODONATA (TWIN SYSTEM)
EMKAY – 1, 2, 3, 4
DENZEL – TECHNIQUES FOR LIFE (ÉMOTSIYA)
SANSIBAR – FANTASMAS (KALAHARI OYSTER CULT)
STUSTER – TRIGGER (PLANETARIA SOUNDSYSTEM)
KAVAL – REQUEST (DÉLICES DE MINUIT)
DJ DOUBLE OH! – TIDAL-SKINN (ALL CENTRE)
SIU MATA & AMOR SATYR – PHOWA (WAJANG)
GALTIER – PHAINESTHAI (NOSTRO HOOD SYSTEM)
EL NICK – SOCORRO (PUTIVUELTA)
AMOR SATYR – REBOLA (SEILSCHEIBENPFEILER SCHALLPLATTEN BERLIN)
SANSIBAR – MEMENTOMORI (MIND CONTROLLED RECTIFIER)
MAARA – TAKE THE WHEEL MISS SWEETIE (X-KALAY)
SNIPER1 – MALKOVICH'S WORKOUT (MABEL REMIX) (DOLPHIN FLIPS)
KEECEN – HIGHER ENERGY (JEKU REMIX) (MHOST LIKELY GREEN)
SNIPER1 – PILLOWS IN EXILE (DOLPHIN FLIPS)
EMKAY – DIG DEEP (ESPACE NOIR)
OZWALD – DEGREES OF FREEDOM (FLOOD)
NICK LEÓN & MERCA BAE – MODOR (PUTIVUELTA)
HAMDI – ONE STROBE (DEADBEATS)
ENTRAÑAS – VÁNDALO (WVWV)
KOTRINA – SUDANDO SANGRE
LEMPIPAIKKANI HELSINGISSÄ:
Mikä tahansa kallio auringonlaskun aikaan. Lähellä luontoa ja maisemaa. Ja tietty oma koti.
SUOSIKKI-BPM:
88-113 / 135, and beyond. Viihdyn hyvin 145–155:n laitamilla myös.
Keikoillakin BPM usein nousee aina jossain vaiheessa.
x Liukumikseri (vakio)
x Rotarymikseri
LEMPIJÄLKIRUOKA:
Crème Brûlée, Pannacotta, Tiramisu, Friteerattua banaania vaniljajäätelöllä, Juustokakku. (liian hyvää)
NÄITÄ KOTIMAISIA DEEJIITÄ JA TUOTTAJIA KANNATTAA PITÄÄ SILMÄLLÄ:
Yalla Collective, Stuster, Desto, ATI, Sansibar, Humanoid Target Practice, Suinner & Trabelsi (Pehmee), SUE818, Hollowland, Krash Bandicute, Max Jaarte, poa annua, Keiska, Euro Loss, Dj Alvie, Pedro Macloughlin, emkay/gem-K, Cimac Sound, YSI, Kointähti, An Tul, Heatace, DJ Lifegoals, Celestial Trax, yaa, APEAK, 111X, JENIFA, Trevor Deep Jr.
VALMISTAUTUMISRITUAALIT ENNEN KEIKKAA:
Slotista riippuen saavun vähän ennen keikkaa ja pyrin löytämään itselleni hetken maadoittua klubilla. Mulla on jokaiselle klubille mun vakkarispotit, joista minut löytää about aina. Reset on tarpeellinen, jotta irtaudun ympäröivästä hälinästä ja ravistelen jännitystä hiljalleen pois. To reset is to get the right mindset for the set. (you guessed it)
IKIMUISTOISIMMAT ILLAT KAIKUN TANSSILATTIALLA:
Nala Brown (2023)
Egyptian lover (2023)
LCY (2022, olin töissä)
Juliana Huxtable (2022)
Minimal violence (2020)
Kerri Chandler (2019) — Ja hauska stoori tähän iltaan liittyen: Olimme ystäväni kanssa sopineet näkevämme Kaikussa ja viettävämme koko illan yhdessä Kerrin hybridisetin tahtiin. En ollut koskaan nähnyt Kaikua näin täynnä. Lattialla ei ollut yhtäkään tyhjää kohtaa. Menemme ystäväni kanssa yhdessä aina tuttuun tapaan eturiviin ja olin vakuuttunut että tänäkin iltana löydämme toisemme sieltä. Ilta päättyi kuitenkin niin, että molemmat tanssimme Salongissa, mutta emme olleet saaneet toisiimme yhteyttä, emmekä löytäneet toisiamme Kaikusta koko iltana.
IKIMUISTOISIMMAT ILLAT KAIKUN DJ-KOPISSA:
Salongissa:
ANTI-MASS (19.8.2023)
BADSISTA (30.6.2023)
Crystallmess (12.5.2023)
Kammarissa:
post êxistance, SUE818 (29.7.2022, premiere)
Cosmic Sans (3.12.2021, Kaiku-debyytti)
VIIMEISIN HYVÄ KIRJA, JONKA LUIN:
Third Culture Kids — Koko Hubara; Caroline Suinner; Kiia Beilinson; Mona Eid
LUKULISTALLA:
Polysecure — Jessica Fern
On Earth We're Briefly Gorgeous — Ocean Vuong
SUOSIKKIARTISTIT JA -DEEJIIT TÄLLÄ HETKELLÄ:
Galtier, Lithe, Burna, Tifra, INVT, Aïsha Devi, Oldyungmayn, De Schuurman, TSVI, Sansibar, emkay, Max Jaarte, Krash Bandicute, Exploited Body, Ima Iduozee, Kristiina Männikkö, Schwefelgelb, DJ MOJO, Lena Willikens, CRRDR, Europa, Animistic Beliefs, DJ Plead, DJ Travella, Amor Satyr & Siu Mata, Ase Manual, Ynfynyt Scroll, MALO2K, DJ G2G, Kontronatura, Dj Babatr, Mietze Conte, Olmatri, syntrovert, dinamarca, EARTHEATER, Shygirl, Loris, Mermaid & Seafruit, Zutzut, Abssys, Merca Bae, Parzubanil, King Doudou, Sho Madjozi, Maara, Avernian, Swimful, Buraka Som Sistema, Miss Jay, BJF, Tzusing, WRACK, Fallen Shrine, BULMA, Gabber Modus Operandi, Zobayda, k0des, ABADIR, GENOSIDRA, IC3PEAK, Osheyack, DJ LAG, Emo Kid, Sho Madjozi, Yallah, Dharma Doom, Ange Halliwell, galen tipton, evian christ, C.Frim, Nkisi, Sophia Mitiku, Desto, 100gecs, APEAK, queendyster, ascua, doon kanda, Zemiene, 3Phaz
NYKYHETKEN KIINNOSTAVIMMAT LABELIT:
RADIANT RECORDS, Step Ball Chain, Kalahari Oyster Cult, WAJANG, NAAFI, Planet Euphorique, Post Sonics, TraTraTrax, Nyege Nyege Tapes, Nehza Records, PAN, Émotsiya / Kotarak, International Chrome, Muakk, Changeless, Live From Earth, Soul Feeder, MARICAS Records, Man Band, World Canvas, TAR, Low Income $quad, Besançon Rythmique Club, AGVA, Angels Gun Club, HIEDRAH Club de Baile, Mamba Negra, Club Paradiso, All Centre
ESIKUVAT:
Sielu, stamina & ehdoton rakkaus: Äiti.
Ystävät, jotka duunaavat omaa juttuaan intohimoisesti.
Artistit ja labelit ym. jotka aikoinaan, edelleen tai nykyään rikkovat rajoja; uskaltavat luoda jotain omaa. Left-field-musaskenen ja historian tienraivaajat.
Queer/POC yhteisö.
♥